Books We Are Loving: September 2021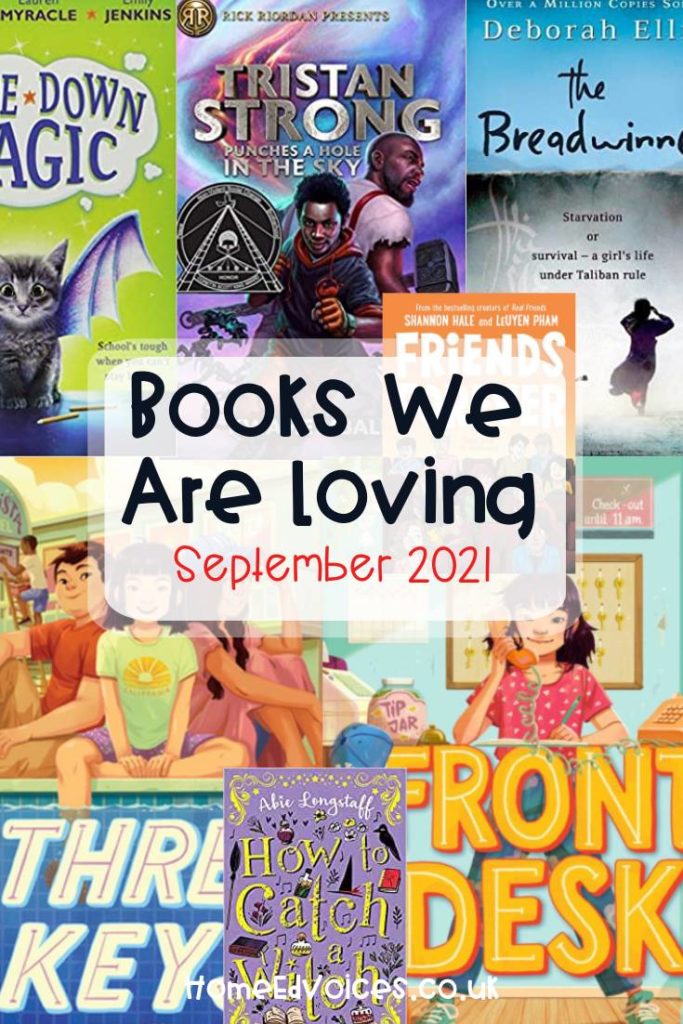 In the final book of Shannon Hale's graphic novel memoir, Friends Forever, Shannon is thirteen and navigating friendships, feelings, and academic pressures.
We love these books so much. They never shy away from the awkwardness of childhood, and talking about important subjects like untreated anxiety and OCD, (it was the 80's), as well as messy friendships and societal pressures. That sounds heavy going, but it's balanced by moments of joy, small triumphs and the worlds that Shannon writes about in her spare time.
This is a fantastic book to share as a family, and in our house, has led to some important conversations about friendship, anxiety and what children need from their parents.
As someone who was an once anxious kid themselves, I felt incredibly seen by this book. I wish it had been around when I was younger, and I'm incredibly grateful that it exists now.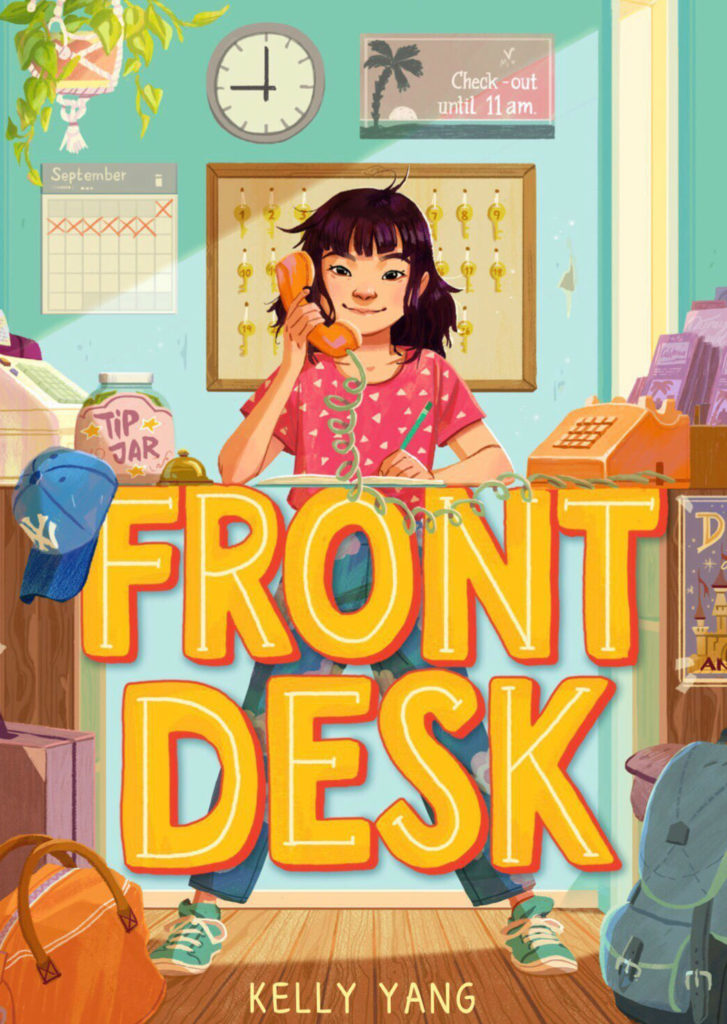 Front Desk is the first book in a series about 10 year old Mia Tang, and her family, who are employed to run a motel in California. While her parents clean the rooms, Mia juggles school and manning the front desk. But the family has a secret – they have been letting immigrants who need help stay in the rooms for free. If the owner finds out, it will be a nightmare. Plus, Mia has a secret all of her own – she wants to be a writer, despite her mother's insistence that she should stick to maths.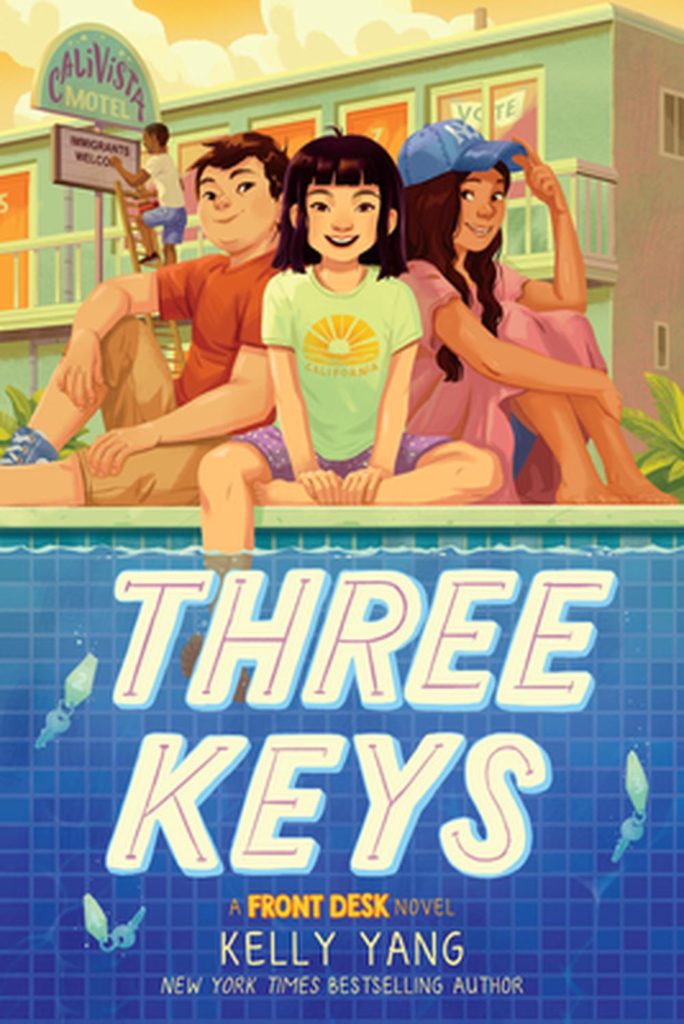 Based on the childhood of the author, Kelly Yang, Front Desk is a fantastic book about facets of the immigrant experience in the US. About how sponsored citizenship can go wrong, and the stark realities of the 'American Dream', especially for people of the global majority. There is a genuine community amongst the characters in the motel, and the books is full of examples of where small acts of kindness and bravery have a real impact on people's lives. (Some of the least likely acts actually happened, which is extra amazing.)
The sequel, Three Keys, follows straight on from the first book, and shakes up the characters' fortunes. It focuses heavily on how the idea of 'illegal alien' immigrants, and proposed legislation 'deterring' them, trickles down through the community and causes real problems and violence in people's lives. Though based on genuine legislation from the 1990's, it is equally relevant today, and a great starting point, (especially for white, non-immigrant families), to talking about borders, human rights, and 'hostile environment' immigration policies. This book is packed full of heart, and characters you will care about, and we came out the end of it definitely excited for the third book, Room To Dream.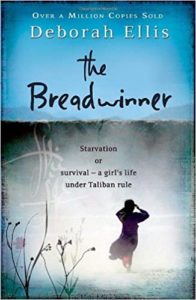 When Parvanna's father is taken away, she must pretend to be a boy to earn money to feed her mother, older sister and young siblings. Witness Afghanistan under Taliban rule through her eyes.
Given the latest new, I jumped at the chance to borrow this book from a friend. Mister 12 and I read it consecutively and discussed the implications in light of the news he had been reading in First News. This book is a great way to provide the historical context for these current events in a child-friendly, easy-to-read way. I could have read it aloud to Miss 8 as it's not graphic, but chose not to.
Deborah Ellis wrote Parvanna's story after listening to children's stories in many Afghan refugee camps. There are three more books in this series following Parvanna and her friend Shauzia through to the Western occuption of Afghanistan. There is also an animated film (which I haven't watched but gather differs slightly from the book) and a graphic novel based on the animated film for this first book in the series.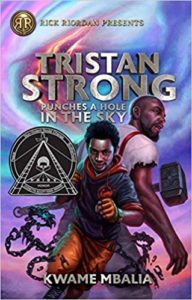 Tristan Strong has lost his best friend, Eddie. When Eddie's journal is stolen by a thief in the night, Tristan punches a hole between his world and Midpass to get it back. He'll encounter Anansi, Brer Rabbit, John Henry and many more heroes of African myths. But the people of Midpass also face spectres of African history in the Fetterlings, Hullbeasts and Brandflys.
There are so many layers to this book – processing grief, the power of story, African myths and history. This is another one Mister 12 and I read consecutively. He is also completing a Brave Writer Arrow for this book, which I highly recommend as it spells out the historical significance of many characters and creature names, inspiring further research.
Mister 12 and I have repeated so many of Gum Baby's lines in fits of laughter that Miss 8 has now requested I read it aloud to her so she can be in on the joke.
It's no secret that we're big Abie Longstaff fans in this house. We own almost all of the Fairytale Hairdresser books, have read the entire Trapdoor Mysteries series, and were psyched to begin this How to Catch a Witch series.
This series features Charlie, who's just started secondary school in a new town, but her old stammer has returned in force. There's a mysterious electrical energy in this place and in particular around her schoolmate Suzy. Then there's Kat, who's always eyeing Charlie suspiciously. And Agatha, the witch in the funny cottage in the woods…
Charlie is a realistically flawed but lovable tween character who struggles to perceive her weakness as the strength other characters and even the readers know it to be.
My kids, like many others, are really into magic. This is a fun fantasy novel with historically accurate paganism sprinkled throughout. Though I read this aloud to Miss 8, Mister 12 enjoyed listening along too.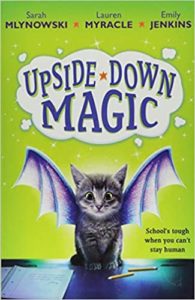 Nory is a nine-year-old girl who can transform into many different animals…usually more than one animal at once! Unfortunately, her unique magical talent is considered 'wonky' and she must attend a special Upside Down Magic class to learn to control her magic. UDM is full of kids like Nory and readers will meet them all and learn about their unique talents as they read through the series.
This is a pretty predictable read as children's novels go. However, the premise of ethnically diverse children with special education needs learning that their aim is not to be mainstream but to embrace their differences and turn them into their strengths in a Harry Potter-esque world is a welcome bit of representation in our reading material. Miss 8 loves this series and I would recommend it for young readers.
---
---