Happy International Women's Day 2020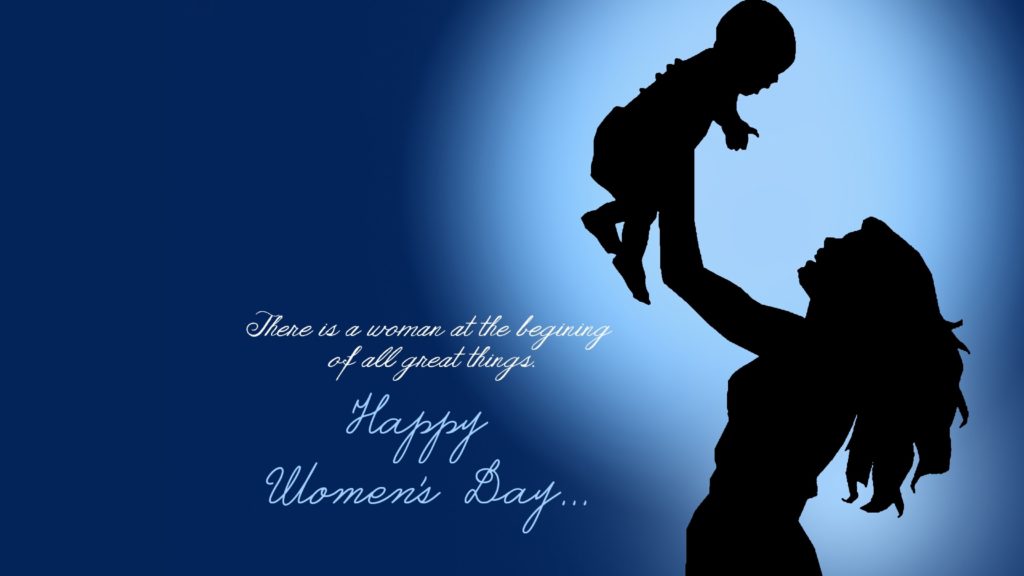 I never gave much thought to things like International Women's Day when I was a young woman 'doing it all' – raising a baby, starting a home business, maintaining a home (albeit badly). It wasn't until I had baby number two, a little girl, that I looked back at how I had been raised, by a single dad, and how I was raising my son…and kicked myself a little.
I said in a recent podcast episode that I found it easy to engage my son in history. He loved Usborne sticker books. We started with the explorers version. We had a biography for every explorer in the book and he has since become a lover of history. At the time I felt like the males in that sticker book served as excellent role models for an adventurous little boy.
When I wanted to begin that same gentle approach to history with my daughter, there was no sticker book with an all-female cast to act as role models for her. She was left with Sticker Dressing Dollies, in which the girls had no names, no histories, no personalities, no aspirations and were collectively referred to as 'the dolls.'
This is not a dig at Usborne. I love their stuff. But I feel this anecdote reflects on the sexism ingrained in our culture. We're so used to it that we overlook it. We don't question it. I never questioned the lack of females in the explorer sticker book, among many other things.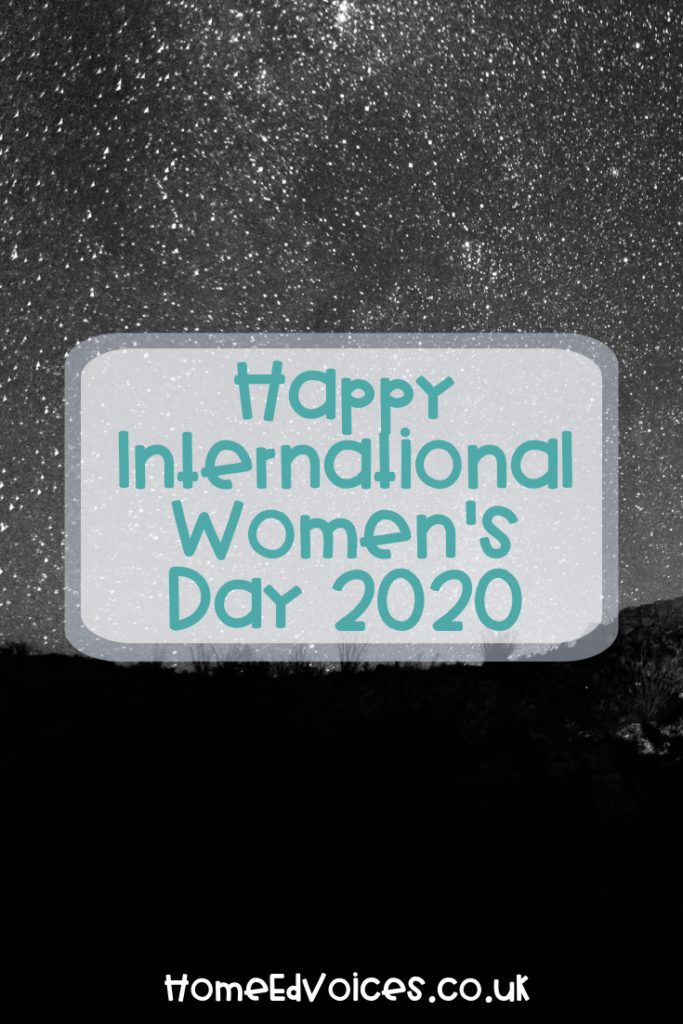 My top picks for learning Women's History with young children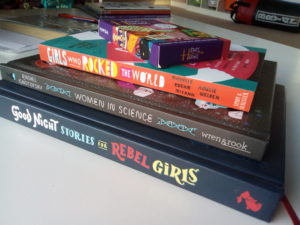 We've since found some good resources for female heroes. These have all been welcome additions to our history studies and I hope you buy one of them and support children's access to women's history.
History Heroes is definitely my top pick for learning Women's History with young children. It's that gentle introduction I was looking for in a sticker book. Reading books is great, but young children want to touch and be a part of things. These cards are colourful and full of information and when we had read through them a couple of times to familiarise ourselves, it was then easy to play the game with a mix of difficult and easy facts to level the playing field between the history buff and the newbie.
Bonus: History Heroes is female-owned by Alexandra Ehrmann and made right here in the UK!
The idea came to mind when my twin nieces, Alba and Claudia, were about to be born. Right before that, I had discovered many great children books for Ernest, my oldest nephew. They were full of brave and enthusiastic boys ready to conquer the world. But it was harder to find a good gift when I looked for female heroes, and I thought that I could change that. I wanted to showcase real women from history who had the strength, courage and determination to believe that their dreams could come true.

Maria Isabel Sanchez Vegara
Vegara's Little People, Big Dreams series was originally written and published in Barcelona. Lucky for us, a British publisher decided to pick it for English translation. The illustrations in these books and economy with words makes them perfect for young children and early access to Women's History.
This is a shot of the back of the book where a timeline of each woman's life is included with a wordier version of what's in the book.
Miss Seven enjoyed these brief chapters on female heroes from the age of six. The language is pitched right for young children, even if there aren't many pictures and they're only black and white. I appreciated that this book covered some women that weren't to be found in any other books.
Good Night Stories have been the perfect compromise between Miss Seven and Mister Ten. They're wordy, but the language isn't too mature for Miss Seven. There are big beautiful pictures for her to look at whilst listening and Mister Ten gets to hear a bit more information than the Little People, Big Dreams books have to offer.
Rachel Ignotofsky has also written Women in Sport and Women in Art. These books have pretty, stylised artwork and Miss Seven gleaned some information from the passages. The wording is definitely pitched for older children and adults so this was better history information for Mister Ten, but I will definitely keep them for rereading when Miss Seven is a bit older.
If you do nothing else this International Women's Day
Watch this video on Emmeline Pankhurst with your children.
Then have a little teatime discussion about the following facts:
The UK population has more females than males
But our representative government has more males than females
Females only lead 7 of the top 100 companies too
But females lead half of Britain's top charities
I'm interested in your children's thoughts on these facts and the discussions you have and the rabbit holes you fall down. May your sons and daughters be inspired by women past and present, curious about the gender dynamics of the society they live in, and engaged in civic education. ✌
---
---